EV Charging Stations Minneapolis
So, You Need EV Car Charging Stations in Minneapolis
If you are looking for electric vehicle charging for your home, then this is everything you need to know. Owning an EV can be overwhelming at first and picking a charger for that EV just adds to it. A home charger is very important, and you want to be able to distinguish between a good and a bad charger. 80% of charging is done at home. It is essential to the EV ownership experience.
Any investment in the world of electric vehicles is an investment in the future. As the EV's advance, so do the chargers. And as they become more popular, more opportunities exist to save money.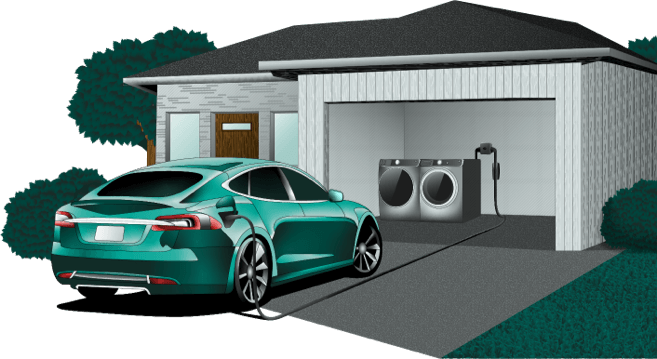 EV Charging Stations in Minneapolis and How They Work
EV home charging stations are essential for the EV owner; there is no way around it. People prefer charging at home. It provides peace of mind. The range anxiety is less of an issue when you know you have charging set up at home. It allows for:
Convenience – You may charge your electric vehicle whenever you desire to ensure it has a full battery when you leave home.
Cost Efficiency – You don't have to buy electricity from a third party.
Time Savings – You don't have to wait at commercial charging stations.
Safety – You're in the safety of your own home as opposed to being a sitting duck at a charging station.
In North America, the standard plug for everyone except Tesla is the SAE J1772, so most if not all chargers will have this kind of plug. If you drive a Tesla, the adapter is provided. This is to say that you do not have to worry about getting the "wrong one."
When purchasing an EV charger, think about the future. You want to be able to keep your EV charger for at least 3 years. Every year, EVs are more capable than the year before. So, spending to get more and to be viable in the future is valuable. Cheapest is never the best when it comes to buying an EV charging station. Investing in a high-quality charging station is the best way to prepare for the future and make your investment worthwhile.
Level 1 or Level 2 EV Charging Stations in Minneapolis?
You must find the charger that fits your needs. There are two kinds of at home chargers in North America, Level 1 and Level 2. Level 1 Chargers tend to add about 1-3 miles of range per hour. They are the base level charger and won't provide a lot of speed but are good for plug-in hybrids. Level 2 chargers increase the rate to a range of between 12 and 30 miles per hour. That's about 10 times faster than a Level 1, which is a game changer.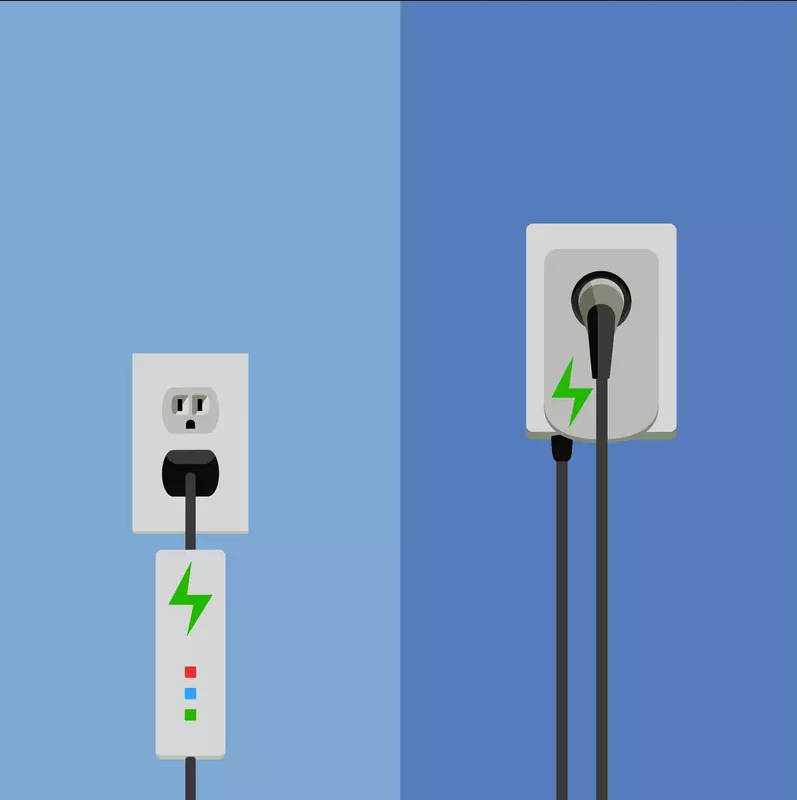 However, one reason this varies so much is because each car handles how much electricity it can take at a time differently. The EV is in control of how much electricity is being taken in by the battery and inverter. A charging station that delivers more power than your EV can take will still not damage your vehicle. That is why many choose to use EV stations that provide more power than their current EV can handle. They are prepared for future vehicles that can handle this speed of charging.
Something you must consider when looking to buy one is your home's electricity capacity and layout. Level 1 chargers can use a standard 110v outlet. However, level 2 needs a 240v outlet, like what you would use for your electric dryer, dishwasher or oven. Oftentimes you have to hire an electrician to set that up in your home's electrical system (for solutions that don't require an electrician, click here).
EV chargers can come in either hardwired or plug-in versions. We don't recommend chargers that require hardwiring generally because there are more advantages to plug in ones, such as movement, cost, and the flexibility. Make sure before buying you know your electric supply panel has enough spare capacity for something like a Level 2 charger. A Level 2 charger will also need a different electric outlet - such as a NEMA 14-50 or NEMA 10-50.
What Makes Good Home EV Charging Stations in Minneapolis?
That's a broad question. The truth is a lot of things matter. Cost, brand, design, output, and a lot more. It is up to you what makes a good charger for you. We want to equip you with the knowledge to make that decision.  
There are a lot of different chargers out there with each their own qualities. Some important characteristics to look at are…
Smart vs Dumb Chargers - This is probably the most important differentiator in home charging
Cost
Safety
Power Output
Design
Futureproof
Smart vs Dumb EV Charging Stations Minneapolis
There are smart and "dumb" chargers. Dumb chargers charge your car, that's it, and if that's all you need, that's perfect. But smart chargers can play a much bigger role. They can do so much that there isn't one simple definition. Each smart charger is different. There are even smart chargers, kinda smart chargers, and really smart chargers. But the key aspect of chargers is the ease and convenience that come with them. Some capabilities of top of the line smart chargers, such as the EnelX Juicebox…
 Will allow you to see exactly how much energy your car is using
 It connects with Wi-Fi
 It allows you to review statistics from past charging sessions
 It can connect with Amazon Alexa or Google home ("Hey, Alexa, is my car charging right now?")
 Provides an app that connects to your charger
 You can manipulate your charging sessions through an app as well as sending you notifications ("You're not plugged in!")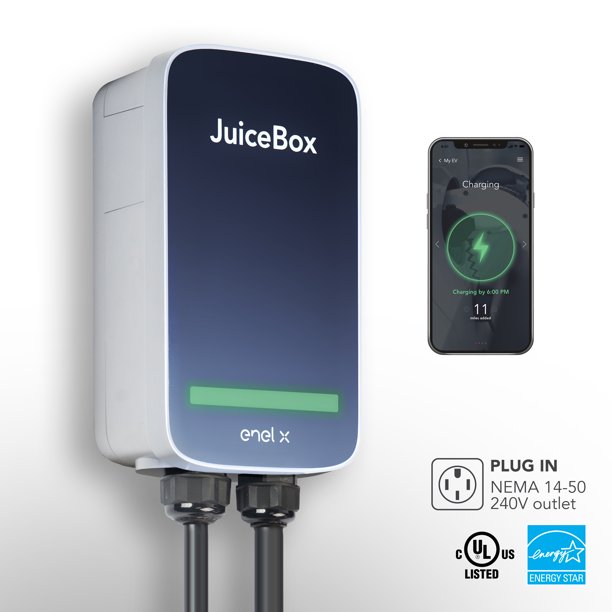 There is still more to list off but those are some highlights. One thing you can do with smart chargers is set up a schedule. Let's say you get home, plug in your car, but at 10pm the rates are lower than at 5pm, so you set the schedule to begin charging at 10pm. It is an effective and useful tool to save money and time. Similarly, Utility Demand Response Programs or Open Charge Point Protocol (OCPP) is a newer feature which ultimately helps to provide favorable rates for the customer by making a deal with your electric provider. This isn't huge right now, but in the future, this will be a great advantage for EV owners and a great way to save money.
Now, some smart chargers can power share. If you own multiple EVs - this will make your life easier. Essentially, two chargers can communicate and intelligently split power and work together to save you money and charge your cars efficiently.
There is so much you can do with a smart charger, and as the market progresses, things like OCPP are going to be even more valuable. Smart chargers are all about making life easier and making EV ownership smoother for you. If this data and control is attractive to you, then we recommend spending a little more money for a great smart charging station as we believe it really revolutionizes the charging experience. 
TAKEAWAY: At the end of day, they all charge your car, but we recommend smart chargers for the long list of features and power it gives the customer.
Cost of EV Charging Stations Minneapolis
There are also some other areas that are important to consider. First let's look at the cost, which ranges from $400 to $1200. $700 is a good average as anything under $500 is not providing you much outside of charging and anything over $1000 is probably more expensive than it needs to be. Smart chargers tend to be in the $700 range, which is reasonable for the functions it provides. You should not pay over $500 for a dumb charger.
TAKEWAY: Top of the line Smart Chargers should be in the $700 range and no more than $500 range for dumb chargers.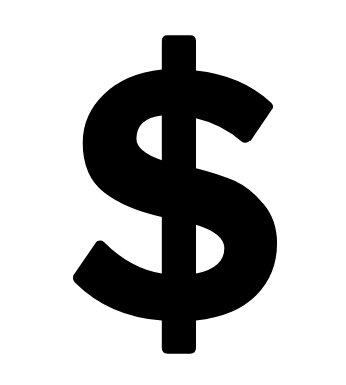 EV Charging Stations in Minneapolis Safety
Next, you want your charger to be safe, preferably safety certified (top brands generally are) but another important part is the warranty. If a brand does not put at least a 12-month warranty on the product, it means that that company doesn't stand behind their product. They don't back it. That device is putting high amounts of electricity out for many hours, you need to be able to trust its safety. A good warranty is around 3 years. That 3yr warranty means that the company believes in its product. There is a lot of electricity and a lot of money on the line, make sure your home charging station is built to handle it.
TAKEAWAY: There are a lot of expensive parts at play so make sure you can trust what you have.
Power Output of EV Charging Stations Minneapolis
Another crucial point for home charging is the amperage rating or power. There are many different amp outputs available, from 16-amps to 80-amps, however, most range from 30 to 50 amps. The lowest amperage rating we recommend is 32-amps, because it will charge even cars that can only take 16-amps. The issue is that 32-amps is the slowest charging, and it is becoming more out of date as batteries progress. 40-amps seems to be the safe bet when taking account of the future; more and more EVs can handle higher amps at a time. However, as batteries get better, which they do every year, we will start seeing more EVs capable of taking 48-amp charging or more, which is a big deal, and really is where the industry is trending. Long term, larger output chargers is not a bad path to go. 32-amp is becoming more and more obsolete as time passes, but it still has its place for plug-in hybrids and certain EVs that can't handle high amounts of power. In addition to voltage, each charger has a specific amperage rating, or a few selectable amp settings.
Generally, a higher amperage will charge a battery faster. However, small batteries won't take as many amps as large ones. The Chevy Volt is limited to about 15 charging amps, while a Tesla Model S can take 80 on a 240-volt line with their battery. The Tesla will charge much faster on an 80-amp circuit than a 15-amp one, but the Chevy will take just as long with either. Make sure you know how much your car's recommended energy specs are so that you can make the most efficient choice.
TAKEAWAY: 40 to 48-amp chargers are both efficient and futureproof.
Let's be honest, you don't want an ugly charger taking up space in your garage. Luckily, most at home chargers are not an eyesore. So, this is not about aesthetic design but practical design. Seduction by aesthetic design can be a dangerous thing that influences your decision making for EV home charging stations.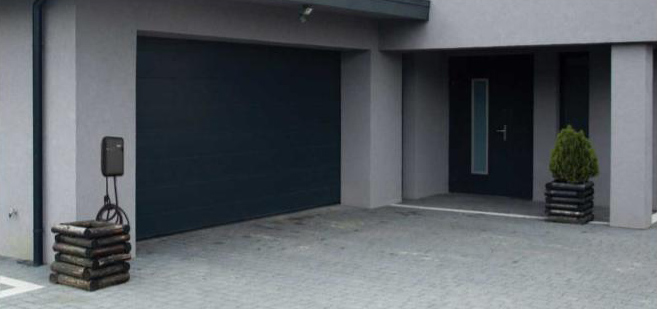 Cable length: you want something around 20ft. Less than that is often too short and around 25ft is ideal. For example, the Tesla Gen 3 charger comes with an 18ft cable which can be too short (we don't recommend this charger unless you have a Tesla).
Material: You want the cable to be pliable, bendable, and not rigid; many cables struggle in cold weather when keeping that pliability and can be a hassle. The construction of the body needs to be sturdy and have high quality materials that you can trust will last you. Most are made out of a stiff, solid plastic.
Weatherproof and Durability: You should look for a NEMA 3 rating at least. That just means that your charging system can handle the elements. NEMA 4 rating is best and means that your system should be able to handle something like a hurricane or large snowstorms, which is excellent if you live near extreme weather. But both ratings are acceptable for keeping your EV charger outside.
Connector and Holster: Generally, a charging station that provides a built-in or remote holster (integrated) for the plug is good because it protects the plug from the elements or dirt while it's not charging. Other stations don't have a holster to protect your plug when not charging, which just leaves it hanging and unprotected. Remote or built-in holsters are what we recommend, and between the two just depends on how you personally want your charging set up at home.
TAKEWAY: You want it to look good, but more importantly, you want it to work good.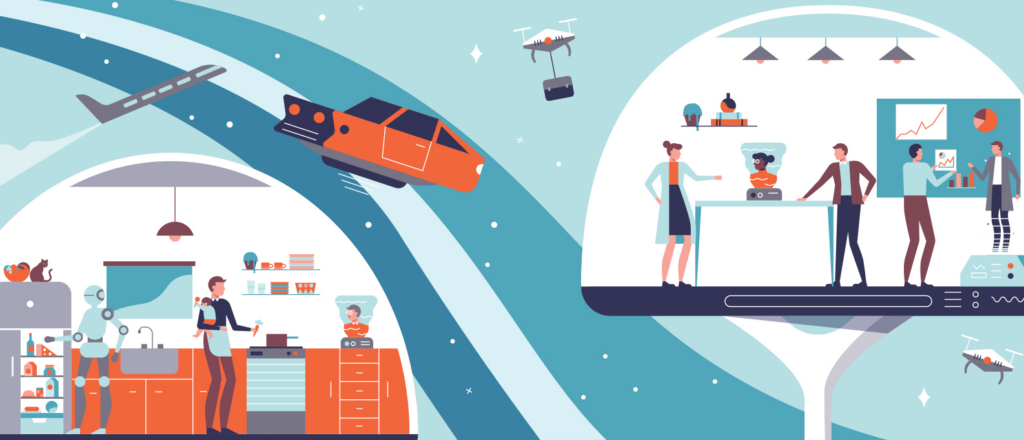 The moral of the story is that you don't want to buy a charger and have it be obsolete a year later. Because this industry is always advancing, it is important not to be left behind. So, then, what makes a charger futureproof? Two things. The power output and its smart charging abilities.
Power Output - in a couple years, EVs will be able to take more and more power (50-amp+). A 32-amp won't cut it anymore.
Smart Charging - This allows for your charger to "evolve" with time. Updates over the air, and power sharing for multiple EVs. If you want to be prepared, you own a smart charger.
TAKEAWAY: You do not want to invest in something that will become obsolete. Invest in the future.
Are you in control of your electricity supply? If you own your home, then there isn't an issue. But if you are in a condominium, an apartment, or have a landlord, you will need to get permission which can be difficult.
Do you have the available electrical capacity that allows you to have a circuit for your home charging station? If you're not entirely sure, contact an electrician to sort it out and do the required upgrades otherwise.
Make sure you know where you want your home charging station installed. You don't want to make a mistake with installation where the cable can't reach your car or there is no outlet available. Plan for where you want your charging station.
Now that we have covered all this information, Let's look at the products that we recommend.

The market has a lot of great chargers, but not all chargers are created equal. Chargers like the Chargepoint Home Flex, Grizzl-E Classic, ClipperCreek HCS-40P, and others will all get the job done. But to us, these 3 are the standouts.
The Pulsar Plus from Wallbox
We call it "The Really Smart Charger"
This is top of the line. Everything you need or want in an at home charger is in this product. Even more exciting, even more options will be available with this device in the near future. Wallbox went out and tried to check off every box with this charger, and they succeeded.
Who do we recommend this charger to?
This charger is for data geeks - The people who want to know everything about their EV and charging. It is also for people who want to be ready for the future. It is "The Really Smart Charger" after all. The people who are willing to spend a little more to get a lot out of it. There is not a lot of negatives with this charger. So if this is you, this product is your guy.
Or if you just want a top-of-the-line charger, you can't go wrong with the Pulsar Plus.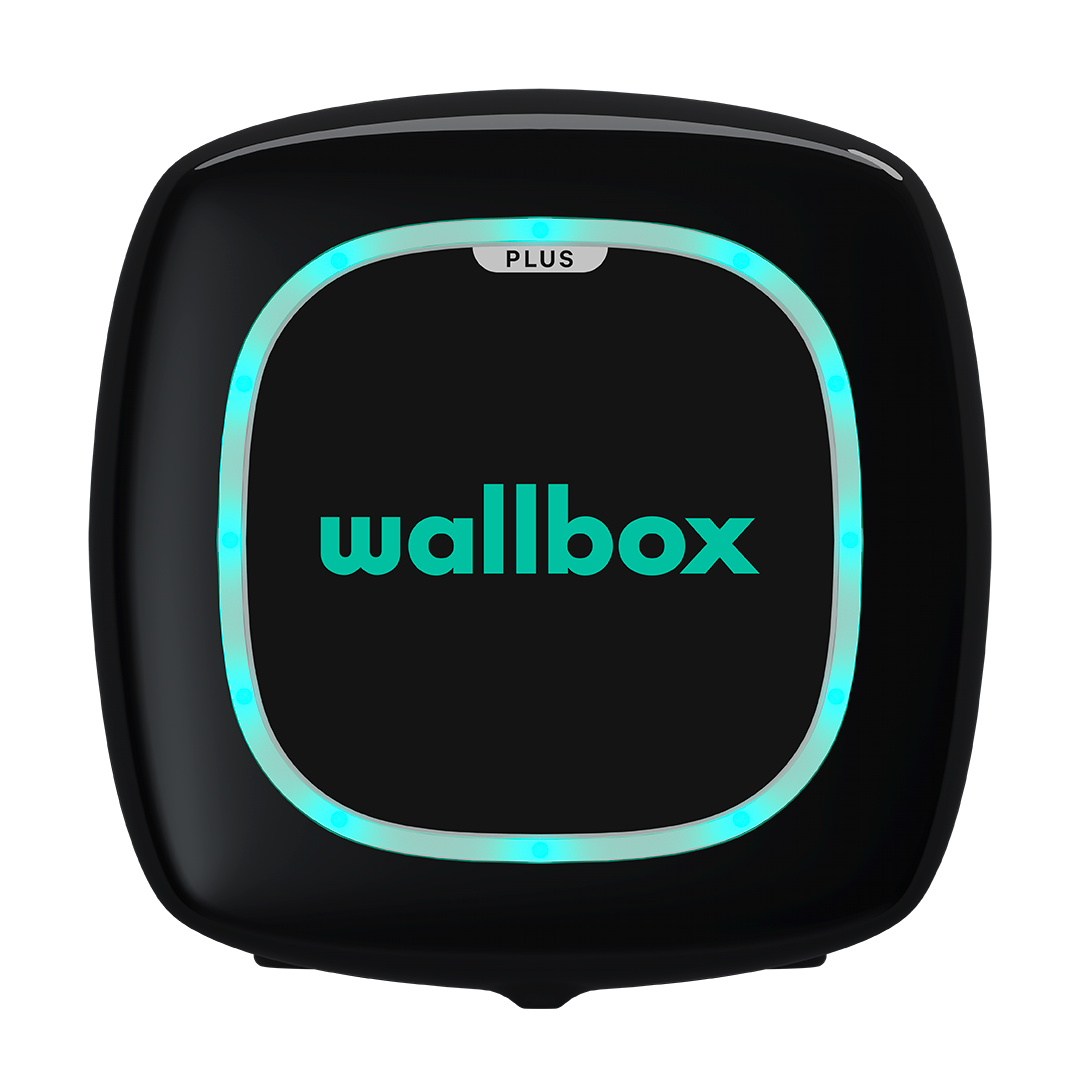 Stand Out Features
OTA (Over the Air) Software updates – It can be improved from a distance!
Wifi and Bluetooth – Bluetooth is pretty rare and allows for even more flexibility.
Wallbox App - User friendly and it shows statistics, kW hours used - and how much each charging session cost you!
Provides visual communication – Each halo color communicates something (Red – Error mode, Yellow – Lock mode (no one can use it), Blinking solid blue – Charging).
Open Charge Point Protocol (OCPP) – In the future, this will be a big deal and save EV owners even more money.
Cons
Cold Weather Performance – In cold weather climates like in the Northern states or Canada, you can run into some difficulty.
The cable is not as pliable and can be a little clunky because of extreme cold temperatures. If you do not have a garage, you might want to consider a charger that withstands the cold temperature a little better.
It is not energy star certified – However, Wallbox is working to get it to be.
It does not have an integrated connector holster, which can be annoying.
There is not a lot else negative you can say about it. It is an all around great charger and you will not be dissatisfied.
NEMA 4 Rated – A (This will survive a hurricane)
Power Delivery – B (40 amp/ 10 kWh and adjustable power) delivery
Cable Length – A (25ft)
Warranty – A (3yrs)
Smart Charger - A+
Design – B+
Futureproof? – A+
Cold Weather – C+ (Not great but a garage would serve you well)
Material Quality – B (Excellent construction and great material)
Cost – B ($649.00)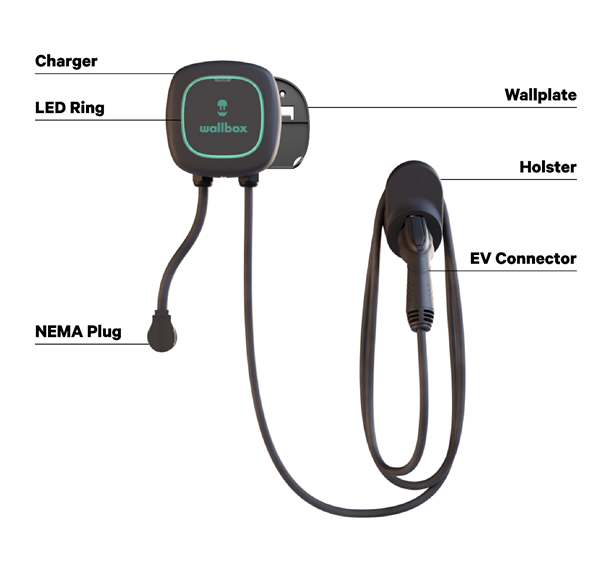 Another exceptional charger is the EnelX Juicebox. This is a high-quality charger. End of story. Its has been in a game a little longer (for smart chargers). Anyone would be very happy with a charger like this. One thing it has over its biggest competitor, the ChargePoint Home Flex, is that it will function without Wi-Fi as a dumb charger. Some will just stop charging if the Wi-Fi goes out.
This has great value and is a little cheaper than the Pulsar Plus. EnelX is a major company in the electric vehicle scene, so you can trust them. Unfortunately, they have a massive public charging grid in Europe, but not North America yet. EnelX is a company to watch for new products like the Juicebox. 
So, let's look at some details here.
Stand out Features
Energy Star Certified – This is something it has over its competitor the Pulsar Plus.
It works without Wi-Fi – it functions just as well as a dumb charger.
Very Easy to install and has the bonus of a key and lock that prevents it from being stolen.
The power is adjustable within the app which can be very handy for EV users.
Integrated Cable management system.
This is a very smart charger, like the Pulsar Plus. It comes with many of the same smart features such as power sharing.
Cons
This might have one of the worst cold weather cables out of the competition – Big problem in Minnesota, not a big problem in California.
The most apt word for this 25ft cable is "cumbersome".
The design of the connector holster isn't ideal – there isn't a lot of room for error when plugging it in. We would suggest EnelX redesign it in the future.
Wi-Fi seems to be a little shaky in the set up – It can cause some frustration but is resolved quickly.
Who Do We Recommend this Charger for?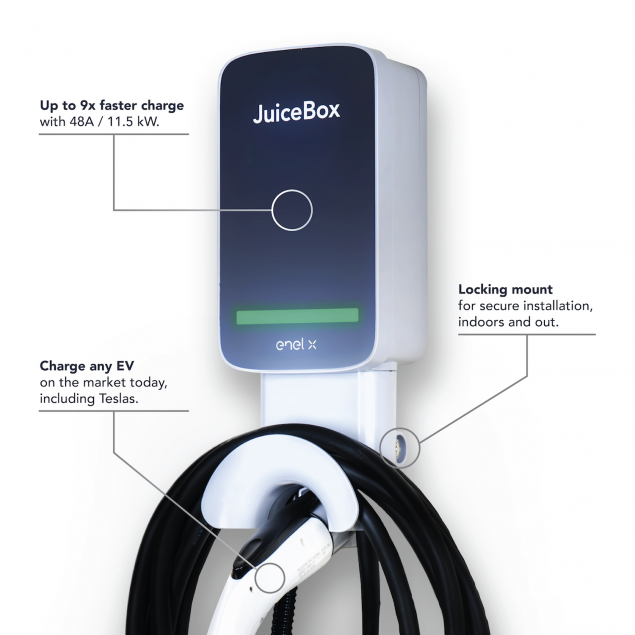 This is an great charger with only a few design errors (in our opinion). You can't go wrong with it. One thing I like about this charger is the physical lock with a key. If you live in an apartment your charger can be stolen, this provides extra security. It is similar to the Pulsar Plus, but backed by the big name EnelX and provides a little more security. If you are looking for that security, this is your brand.
NEMA 4 Rated – A (Let's be honest guys, this will survive a hurricane)
Power delivery – B (40 amps/10 kWh and adjustable power delivery)
Cable Length – B+ (25 ft, but not a great cable)
Warranty – A (3yrs)
Smart Charger - A+
Design – B-
Futureproof? – A+
Cold Weather – C- (not ideal but if you have a garage, your good to go)
Material Quality – A- (Good, thick plastic, not metal, but a little clunky)
Cost – B ($649.00)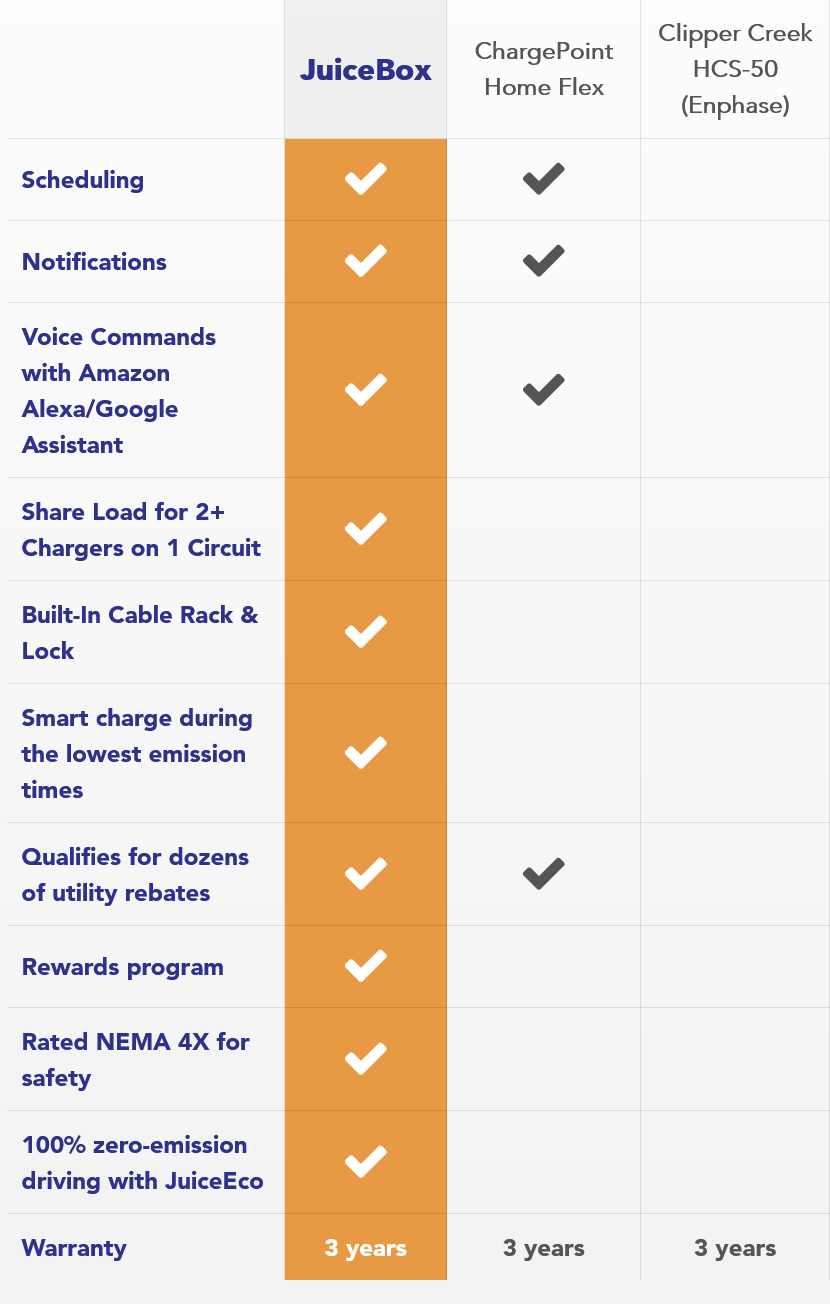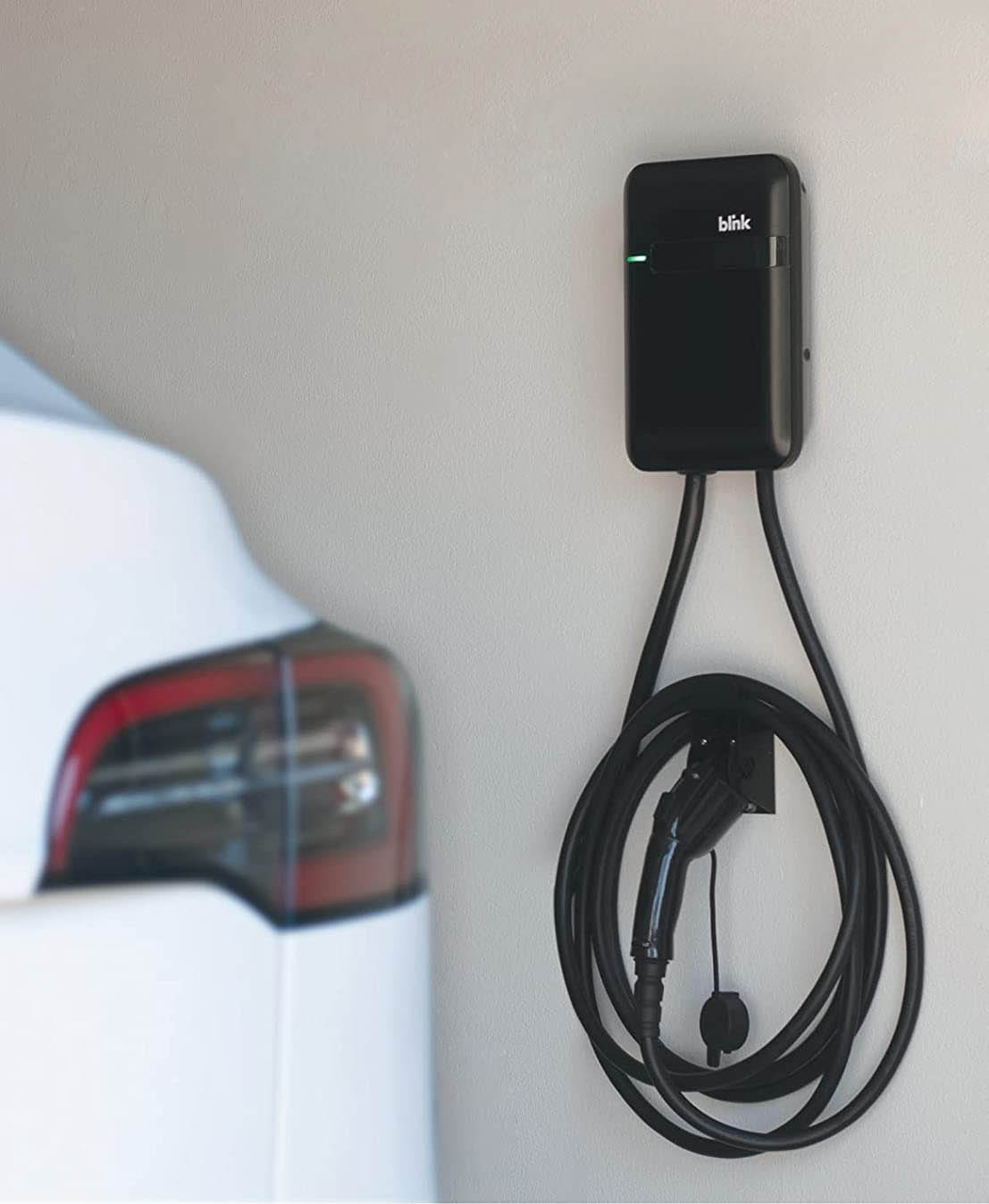 "Bang for your Buck"
If your someone who is just looking to charge their car and don't want anything too fancy, maybe you have a plug-in hybrid, the Blink HQ 150 is perfect. It is one of the most affordable ways to charge your EV at home. It is a great bang for your buck with high quality, sleek design, and exceptional reliability. There is not a lot to dislike about this charger. But if you choose to go this route, you might be left behind, or worse – wish you had a little bit more power.
Stand Out Features
Reliable and high quality
The Blink fast-charging network is huge and the company offers promotions for it
It has great value
Operates well in cold temperatures
It has a really sleek, great design
Outstanding quality
Cons
32-amps is less than we like
It is not a smart charger
Not made for the future
Only a 1 year warranty
Not a good charger for Tesla Model 3, Rivian, or large EVs
Who Do We Recommend this for?
If all you need is something to charge your car, you don't want anything else than this one of best dumb chargers on the market. There is no app, internet connection, or Bluetooth connection for the Blink HQ 150, and while that means a few less features, the reality is it will charge your car reliably. It is simple and at great price point for consumers.

NEMA 3 Rated – B (It isn't going to survive a hurricane)
Power Delivery – C (32 amp/7 kWh)
Cable Length – A (25ft)
Warranty – C (1yr)
Smart Charger - N/A
Design – A-
Futureproof? – C
Cold Weather – B- (It holds up pretty well in the cold)
Material Quality – A- (Blink has really solid, quality product in this area)
Cost – A- ($549.99)